We have events running throughout the week, but have a look here to find out more about our one off events coming up.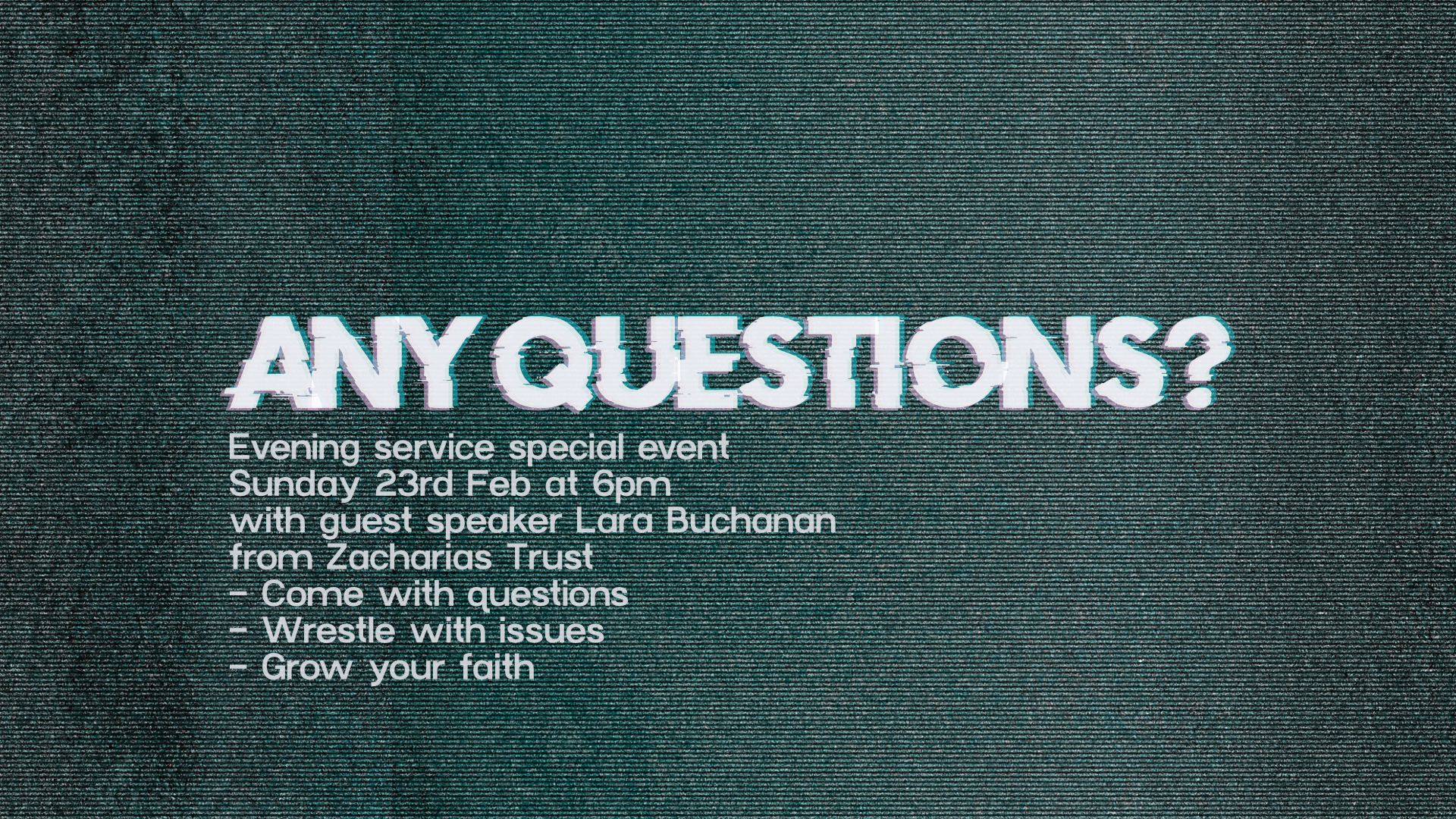 This special evening service will feature  Lara Buchanan a speaker, theologian and apologist working with Zacharias Trust to come and join us. We believe knowing Jesus gives us solid, liberating, hopeful ground on which we can engage with confidence in the issues of our culture and age. So we're going to bring our hard questions and wrestle with the tough tensions we face. This service will be really appropriate for our young people and for any guests or friends who might have questions about faith. All are welcome. It will also feature post-service munchies!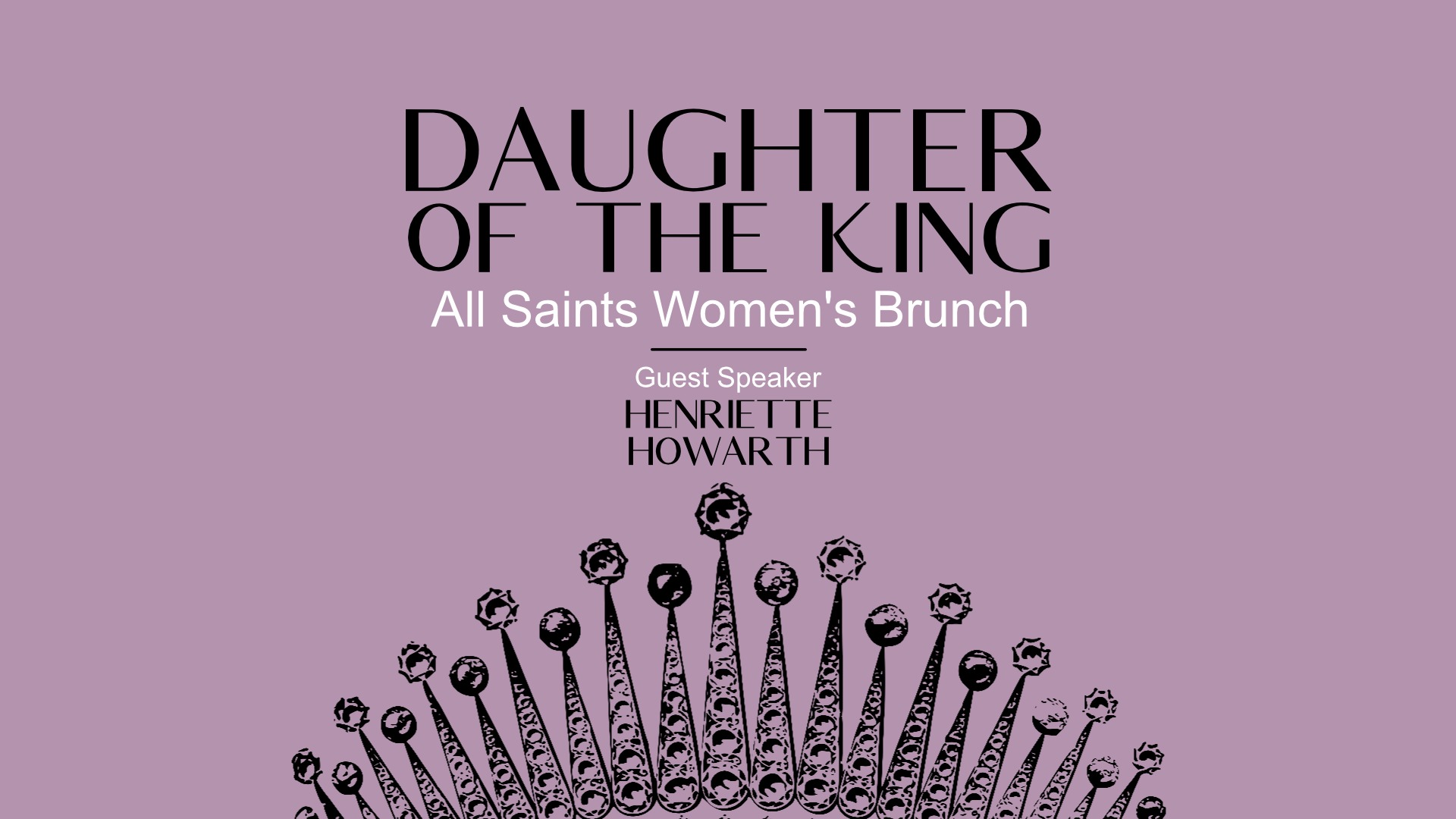 We're excited to gather the women of all ages for food, fun, worship and an exploration of who we are as Daughters of the King. Our friend, Rev. Henriette Howarth, is coming to speak to us from her own experiences of finding her identity in God. We'll be showing a film that a number of you helped make at the weekend away last year and we also hope to share the vision for women connecting together in new ways in our church community. 10am - 1pm in church. Please book online here to reserve your space.