Carol Singing this Christmas
Carols at Pexmas
We'll be singing at Pexmas Christmas Market in Copeland Park this Sunday morning. Do stop by and join us as we sing!
Carolling at The 6
Our evening service community are planning some carols in the front garden of church on Blenheim Grove on Sunday evening from 6pm, and then taking those voices round some pubs locally! Come and join in!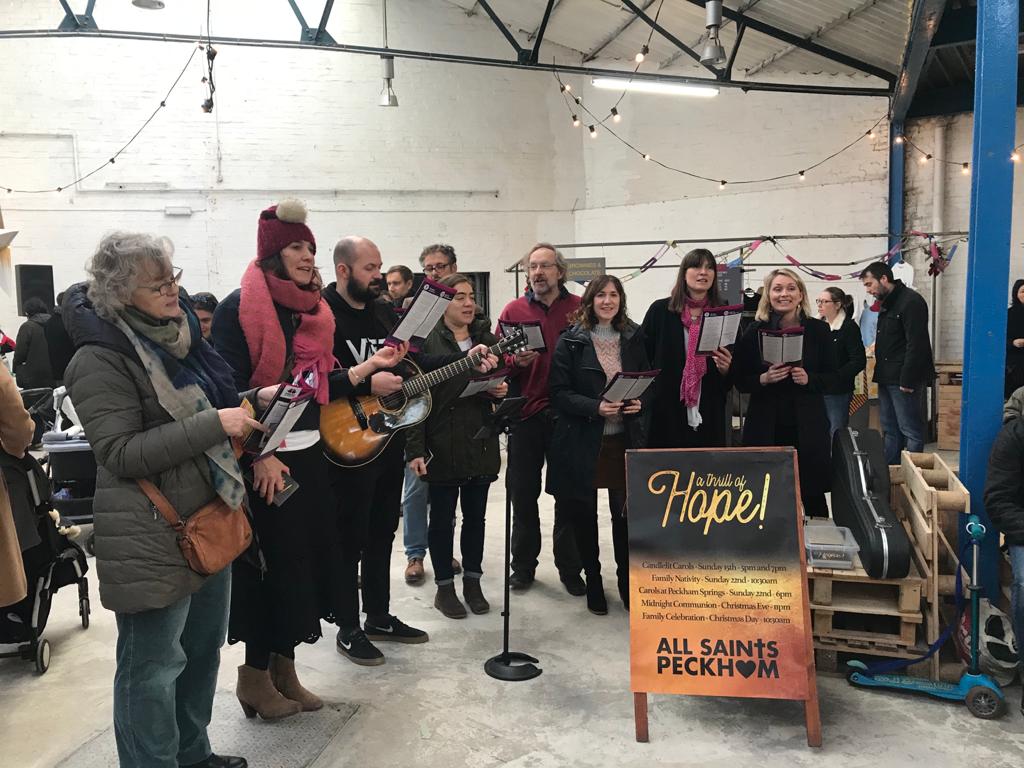 Carolling in the Parish
Wednesday morning we'll be out singing carols around the streets of Peckham. If you see us do stop to join in!
Carols on Your own Street!
Why not gather your neighbours for your own carol 'service' on your street. Text them a link to this page so they can download their own carol sheet, arrange a time to gather on doorsteps, and make a joyful noise together! We'd love to hear how you got on so tag us in your social media!