APCM | Wednesday 12th May 2021 | 8pm | zoom
Our Annual Parochial Church Meeting is coming up soon on Wednesday 12th May at 8pm.
We'll use this page to make sure you can find us on the night, reports to peruse before the meeting and information about key decisions to be made. If you still need to join the electoral roll, do click the button to find out more.
For any queries or further information do email us at hello@allsaintspeckham.org.uk .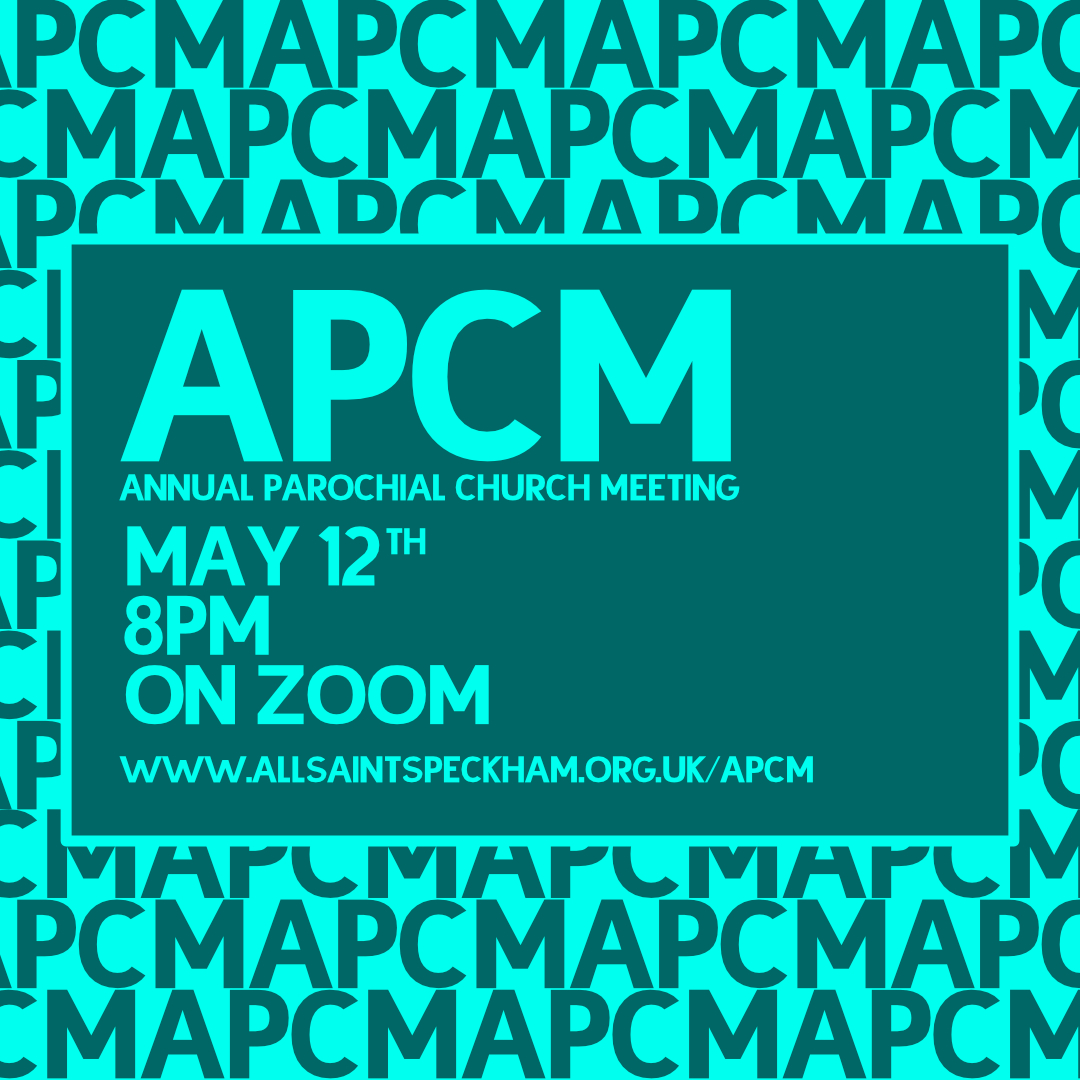 One of the first 'orders of business' for our APCM is to agree that last year's minutes were a fair reflection of last year's APCM. So if you can take a bit of time to read them, you could help us by approving the minutes when it comes to that point of the meeting.  Remember that crazy zoom APCM in October? - have a read and relive the moment!
We know that for many of you, the struggles of 2020 were, at times, beyond what you could bear. And as a church community there were so many challenges to overcome. But a brief flick through these pages will hopefully paint another story - one of God's faithfulness, of creative solutions helping us gather together, of hands reaching out to serve others, and of the work of the Holy Spirit being undeterred by lockdown. Hallelujah!
Read the report by clicking the button below.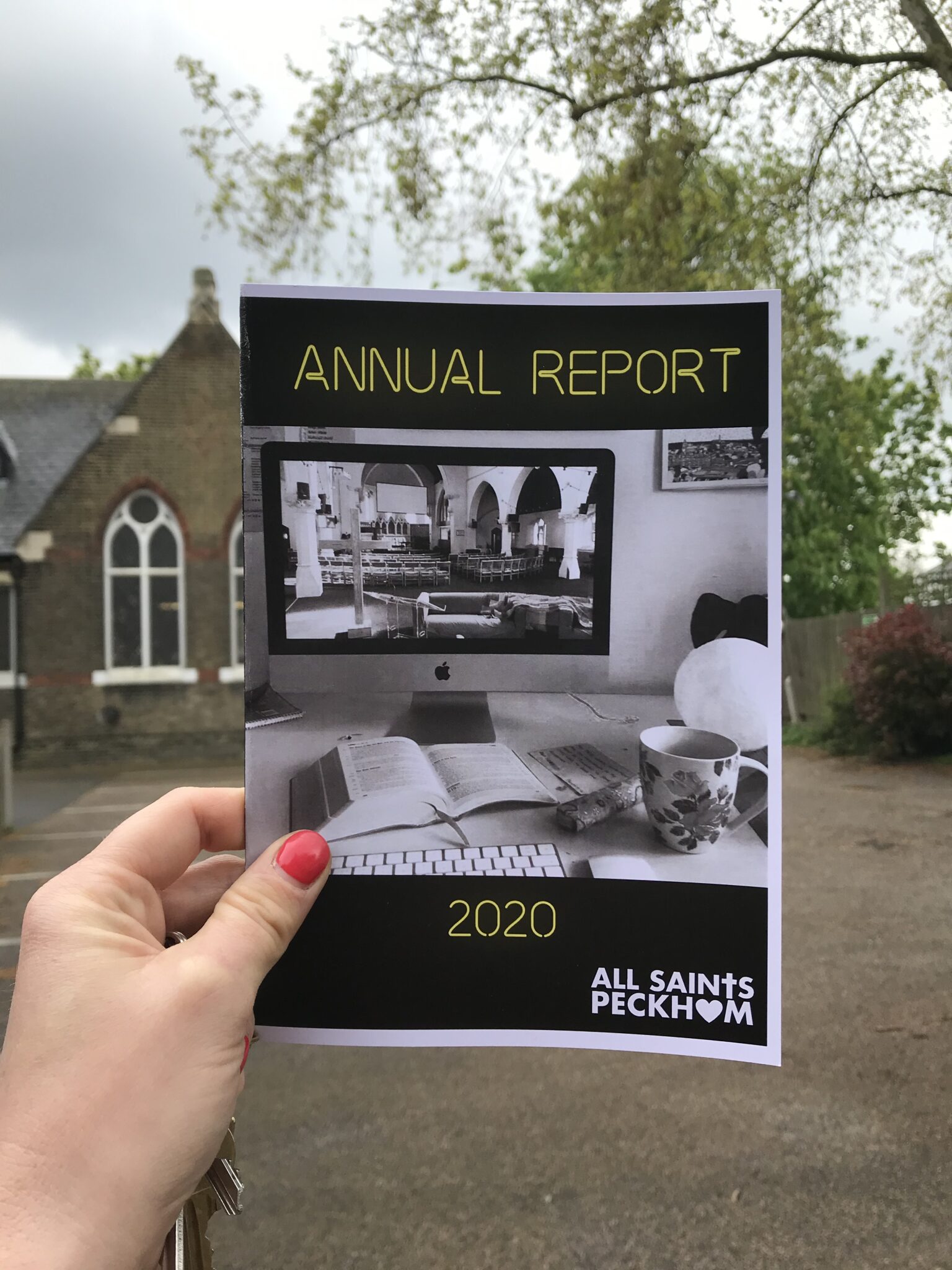 19:45   Worship & Prayer live on YouTube
20:00   Join the zoom (email us if you haven't had details)
20:05   Churchwarden election, apologies, approval of minutes
20:20   Finance Report
20:30   Election of PCC
20:40   Ministry Reports
21:00   Site Development
21:05   Vision
21:15  Questions & Prayer aiming to close at 21:30
We'll be thanking Andy Clarke for his service as churchwarden as he steps down this evening. Raphael Pedro is standing again and we're glad to have Liz Fothergill standing for the second position.