Walk along Blenheim Grove today, or see it from Peckham Rye train station. You go past an old building that's been around since 1872 and has an unwelcoming feel to it. How could you possibly guess that this is home to a vibrant community of over 500 people from every nation and generation in Peckham and beyond?
Now fast forward into a not-too-distant future ... see in your mind's eye the church doors open, to be welcomed into the church and the site in a whole new way. And see friendly people who work there. 'Come in' the place says, instead of 'We're closed'.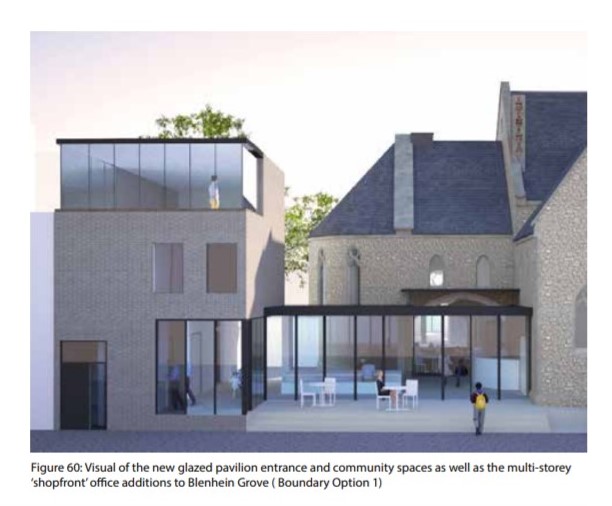 The site development team have been working away in the background and excitingly, we now have some plans from our architects that show what the church site could look like when developed! We also have an idea of how much it will cost, a plan for how we could pay for it, and a vision for how the spaces could be used.
Now is the time for you to have a look! Before we take the plans out for wider consultation we'd love to give our church family first chance to comment. So please get involved, ask your questions, make your suggestions. Can you take a look at the plans and tell us what you think.
This walk through video will give you a quick tour!
The consultation boards give an overview of the project so have a good look at them by clicking on the image.
You can then click the button below to find the survey - let us know any thoughts, comments, ideas or feedback. These will be collated by the site development team and discussed with the architects.
If you have any questions please feel free to direct them to Tom at tom.hardyman@allsaintspeckham.org.uk .